Credit Card Interest-free Installment Plan
To enjoy our flexible and secure payment options, AEON Credit Cardmembers now can visit our designated merchants to appoint the AEON Card Merchant Interest-free Installment Plan of your purchasing products or services.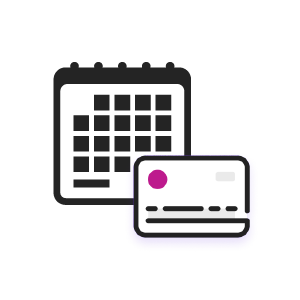 Merchant Interest-free Card Installment Plan
MORE
This Interest-free Card Installment Plan can reduce Merchant's cash flow handling cost and more flexible time of payment settlement.
Also, the Merchant can offer another flexible payment solution to your customers such that it can increase your sales volume.
Requirements of Merchant Interest-free Card Installment Plan Application
Established in Hong Kong for more than half year
Required Documents
Copy of Business Registration Certificate
Copy of Certificate of Incorporation (NC1)
Copy of Annual Return Form (AR1)
Copy of Latest 3-Month Main Bank Statement
Latest Financial Report
Shop Address
Product/Service Leaflet
Remarks:
Additional document(s) may be required according to merchant business