About Chubb Life WiseChoice Term Life Protector
Enjoy solid protection during different life stages with the WiseChoice Term Life Protector. This term life insurance plan features affordable premiums with guaranteed renewal and the flexibility to convert your policy into a whole life insurance or endowment plan to suit your needs.
Key Features
Guaranteed insurance coverage up to age 100

Affordable protection to support throughout different stages of your life

Guaranteed premium within selected renewable term of 5 or 10 years

Terminal Illness Benefit advance payment of 100 % sum assured*may be paid

Conversion option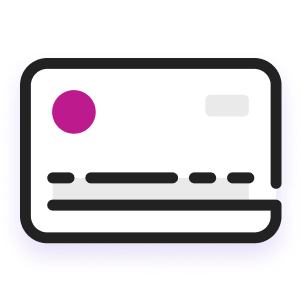 Offer
10% First Year Premium Discount Offer for AEON Credit Cardholders
MORE
Applicable to the first year policy of WiseChoice Term Life Protector
How to Get Premium Discount?
Click "Apply Now" button to enter the Chubb Life insurance application platform
Input required information and click "Get Quote Now" button
"Enter the first 8 digits of your AEON Credit Card in "Promotion Code" field
Enjoy premium discount offer after completing all the mandatory fields above and clicking "Get Quote Now"
Promotion period extended to 31 December 2023
Terms and Conditions apply
For Chubb Life insurance products enquiries, please call AEON Chubb Life Insurance Service Hotline at (852) 2232 6999.
*Please note that Chubb Life will deduct any outstanding premiums together with accrued interest before making any benefit payment under the policy.
Collection of Levy on Insurance Premium: Insurance Authority (IA) has announced the collection of levy on insurance premium under the Insurance Ordinance with effect from 1st January 2018. As a result, all premium payable are subject to levy. For further information, please visit www.ia.org.hk/en/levy .
This webpage is for general reference only and should not be regarded as professional advice, recommendation and it is not part of the policy. It provides an overview of the key features of the product and should be read along with other materials which cover additional information about the product. Such materials include, but not limited to, product brochure that contains key product risks, policy provisions that contain exact terms and conditions, benefit illustrations (if any) and other policy documents and other relevant marketing materials, which are all available upon request. You might also consider seeking independent professional advice if needed.
The above information shall not be construed as an offer to sell, solicitation or persuasion to buy or provision of any of our products outside Hong Kong.
Terms & Conditions on "10% First Year Premium Discount Offer for AEON Cardholders":
The promotion period is from 26 October 2022 to 31 December 2023 (both days inclusive) ("Promotion Period")
Within Promotion Period, successful applicants of WiseChoice Term Life Protector of Chubb Life Insurance Hong Kong Limited ("Chubb Life") whose relevant application is made on Chubb Life's insurance application website accessed through the website of AEON Credit Service (Asia) Co., Ltd. ("AEON") is entitled to below discount offer ("Eligible Customer"):


| | AEON Cardholders | Non-AEON Cardholders |
| --- | --- | --- |
| WiseChoice Term Life Protector | 10% First Year Premium Discount | Not applicable |

Only one Promo Code can be used in a single transaction. The Promo Code should be applied in the field of "Enter Promo Code" at the checkout process at studio.chubb.com to get the Premium Discount.
The submission time and status (successful or otherwise) of the policy application will be based on the records of Chubb Life.
The Company is not liable for any submission delay, loss of information, error in transmitting information, unrecognizable or damaged information that may be caused by any computer, internet network, telephone and technical problems or any other causes beyond the control of AEON and Chubb Life. AEON and Chubb Life shall not be responsible or liable in any way whatsoever in relation to using the Promo Code. AEON and Chubb Life will not be responsible or liable for loss or damage directly or indirectly resulting from any use or misuse of the Promo Code.
The Promo Code/ Premium Discount cannot be transferred or exchanged for cash or any other items/services. If the policy is cancelled during the Cooling-off period, the owner will receive the actual amount of premium paid and levy (if any) only.
Chubb Life Insurance Hong Kong Limited reserves the right to make the final decision to accept any insurance applications. The insurance application may be rejected due to the consideration of insurability and result in not being able to enjoy the Premium Discount. If the insurance application is rejected, the applicant will receive the actual amount of premium paid and levy (if any) only.
This premium discount offer cannot be used in conjunction with any other promotion(s) offered by Chubb Life, unless otherwise expressly agreed by Chubb Life in writing.
These terms and conditions are related to the promotional offers only and no reference has been made to any Chubb Life insurance policy ("Policy") or any coverage or content. Customers should read and understand the terms and condtions of the Policy and the key product risks before applying for the relevant insurance product.

Chubb Life reserves the right to amend these Terms and Conditions without prior notice. Chubb Life's decision on all matters and disputes relating to the offer of the Promo Code and Premium Discount shall be final.

These terms and conditions are governed by and shall be construed in accordance with the laws of Hong Kong. The user of the Promo Code and Chubb Life hereby irrevocably agree to submit to the exclusive jurisdiction of the courts of Hong Kong.

No person other than Chubb Life and the user of the Promo Code will have any right under the Contracts (Rights of Third Parties) Ordinance (Cap.623) to enforce any provision of these terms and conditions.
Important Notes
i. The above insurance plans are underwritten by Chubb Life Insurance Hong Kong Limited. AEON Credit Service (Asia) Co., Ltd. ("AEON") is an authorised insurance agent of Chubb Life.
ii. You are eligible to make this online application of the insurance policy only if:
.You are a Hong Kong identity card holder whose age is 18 or above;
.You are NOT acting on behalf of another person, in any capacity, in making this application, unless you are applying for your child and your child is the Proposed Insured whose age is below 18 ; and
.You and the Proposed Insured (if applicable) are NOT associated with Cuba, Crimea, Democratic People's Republic of Korea, Iran, Sudan, Syria, Ukraine, Venezuela, Belarus and Russia.
iii. This online application must be completed and submitted by you in the Hong Kong Special Administrative Region.
iv. In compliance with the relevant legal and regulatory requirements, Chubb Life Insurance Hong Kong Limited is required to collect and record the identity information of both Proposed Insured (if applicable) and Owner and the relevant identification documents for verification purpose.
v. The Beneficiary is defaulted as "Owner or His/Her Estate" at application. You may designate the Beneficiary at application and change the Beneficiary after policy issuance if required.
vi. Please ensure that you can afford the policy premium with your income before proceeding with this application.
vii. Premium of Standard Premium Schedule, the benefits under non-Certified Plan and their terms and conditions may be adjusted at renewal at the discretion of Chubb Life.
viii. You should download and read the product brochure, policy provisions of this product and other product information, which includes (but is not limited to) the illustrative document (if applicable) and other relevant marketing materials before applying for this product. You should NOT apply for this product unless you fully understand the product features, terms and conditions, exclusions and key product risks of this product.
xi. You must disclose ALL material facts and circumstances to Chubb Life Insurance Hong Kong Limited in this online application (including the Quote page), which shall form the basis of the policy, otherwise the policy to be issued may be voided. If you are in any doubt whether certain facts or circumstances are material, please contact Chubb Life Insurance Hong Kong Limited Customer Service Center before proceeding with this online application.
x. Any product information provided by or through AEON is for reference only. For details of coverage, terms, conditions, and exclusions, please refer to the insurance policy wording on Chubb Life's website, which shall prevail in case of inconsistency. In the event of any discrepancy between the English and the Chinese versions, the English version shall prevail.
xi. All matters or disputes in relation to the Chubb Life's products, the promotional offers and the interpretation of the respective terms and conditions shall be subject to the decision of Chubb Life, which shall be final and binding.
xii. The Insurance Authority started collecting levy on insurance premiums from policyowners for policies issued in Hong Kong since January 1, 2018. For details of the levy and its collection arrangement, please visit Chubb Life Insurance Hong Kong Limited website at life.chubb.com/hk or contact Chubb Life Insurance Hong Kong Limited Customer Service Center at +852 2894 9833. In the event that we refund your premiums, whether in full or in part, e.g. upon cancellation of your policy during the cooling-off period, the proportionate levy paid by you will also be refunded accordingly.
xiii. "Applicant", "Policyowner", "You" or "your" refers to the Owner of the Policy.