Loan Features:
• Monthly flat rate as low as 0.2%▽ (Annual Percentage Rate: 4.49%)

+


• Loan amount up to HK$1,000,000 or 12 times your monthly salary, whichever is lower
• Flexible repayment period from 6 months up to 60 months
• No handling fee
• No early settlement penalty%
Application Methods:
• Logon "AEON HK" Mobile APP∆ , 24/7 Personal Loan Application@
• Apply on AEON Website
• Loan application hotline 2239 9000
• Whatsapp (Live Answer)

Documents required:
• Hong Kong Identity Card
• Address proof
• Bank account information
• Income proof document

#
Remarks:

▽ Only applicable to the loan amount of HK$600,000 or above.
+ With loan amount of HK$600,000 and 12 months loan repayment tenor for calculation. The lowest annualized percentage rate ("APR") 4.49% is calculated by loan amount of HK$600,000, monthly flat rate of 0.2% with repayment period of 12 months. The illustration assumes a loan amount of HK$600,000, monthly flat rate of 0.2% with repayment period of 12 months. The total interest payable is HK$14,400, and the total loan repayment amount is HK$614,400. The above example is for reference only.
% No early settlement penalty shall be charged for AEON loan member.
∆ This function does not support any applications by Passport.
@ Applicant could apply the personal loan through "AEON HK" mobile app throughout the day and enjoy 24 hours with 7 days per week service.
#If additional income proof document can be provided, acceptable covers including latest 3-month bank statement / passbook, tax demand note, payroll advice. It helps to obtain a higher loan amount.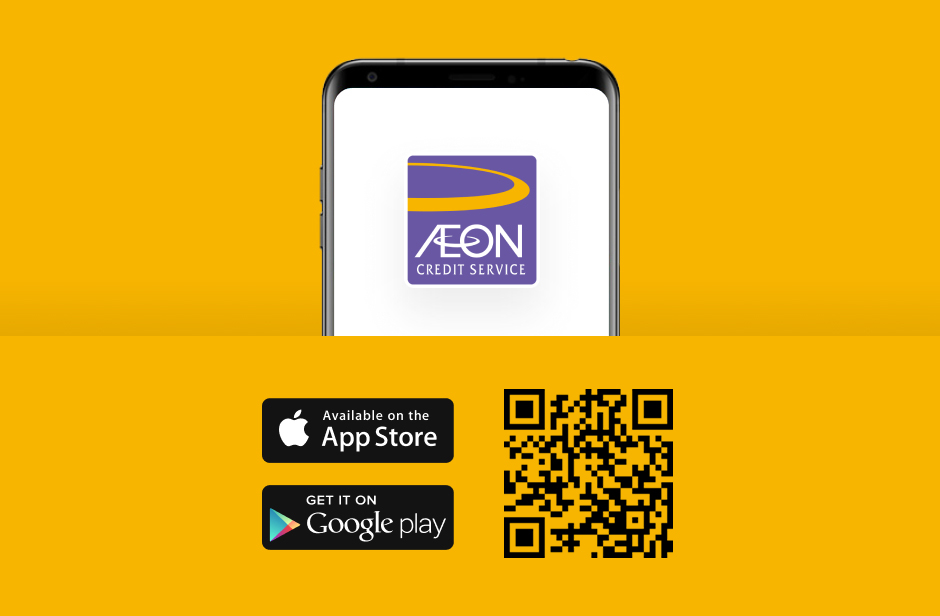 AEON Flexi Personal Loan Scheme Terms and Conditions:
AEON will consider and make reference to the applicants' TU credit reports and application document. The applicants' credit records and financial status will have bearing and effect on the final approval result and loan terms (including but not limited to loan amount, interest rate and tenor). Hence, the loan amount, interest rate, tenor and/ or other aspects of any loan we may approve may not be the same as requested by the applicant in their submitted application forms
Applicant must provide valid local HKD personal bank account detail for fund transfer and monthly repayment purposes when applying loan. Upon successful application and loan drawdown, the approved amount will be transferred to your designated account instantly under normal circumstances via Faster Payment System (FPS) 24/7. However, relevant bank/entity may have restrictions on receiving the funds. Actual receiving status and receiving time are subject to the arrangement or decision of the relevant bank/entity. AEON will not be liable for any losses suffered due to any delay in the processing time.
AEON reserves the right to decline applicant's application without any reason given.
AEON reserves the right without prior notice to set and amend the terms and conditions at its own discretion. In the event of dispute, the decision of AEON shall be final.
Once your application has been submitted, no change or cancellation will be allowed.
Application of AEON Flexi Personal Loan Scheme via "AEON HK" - Points to Note:
Money Lenders Licence No.: 1767/2022
Warning: You have to repay your loans. Don't pay any intermediaries. For any complaint and enquiry, please call: 2895 6262
App Store is a service mark of Apple Inc. Google Play™ is a service mark of Google Inc.
Related Information