Key Features
Guaranteed renewal up to age 100

International payment guarantee anytime anywhere, cashless hospitalisation

Optional critical illness benefits tailored for your needs

Free Medical Preventive Service once per yeari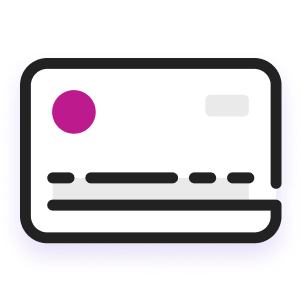 Offer 1
15% premium discount for AEON Credit Cardmember
MORE
Applicable to the first policy year
Promotion period: 1 April 2021 to 1 July 2021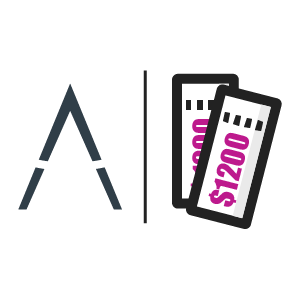 Offer 2
Earn up to 8,000 Asia Miles or HK$1,200 Mannings Coupon
MORE
Rewarded amount based on the insured Plan Type and the annual premium amount paid must be over HK$3,000
Promotion period: 1 April 2021 to 1 July 2021
Key Benefits
Full cover for major hospitalisation expenses (such as miscellaneous hospital charges, in-hospital specialists, surgeonsii, anaesthetistsii and operation theatre chargesii)

Pre and post hospitalisation care for 30 days before admission and 90 days after discharge

Optional benefits including comprehensive coverage for 28 Critical Illnessesiii, Lady Benefit Covering Critical Female Illnessesiii, Outpatient Services Benefit, Supplementary Major Medical Benefitiv, Dental Benefit, and Maternity Benefitv
Application Channels:
For enquiries, please call AEON MSIG Insurance Service Hotline at (852) 2590 1590.
Collection of Levy on Insurance Premium: Insurance Authority (IA) has announced the collection of levy on insurance premium under the Insurance Ordinance with effect from 1st January 2018. As a result, all premium payable are subject to levy. For further information, please visit www.ia.org.hk/en/levy
General Terms and Conditions
The promotion period is between 1 April 2021 and 1 July 2021 (both days inclusive) ("Promotion Period").
Within Promotion Period, successful applicants of MediSure Plus of MSIG Insurance (Hong Kong) Limited ("MSIG") whose submit the required information on MSIG's insurance application website accessed through the website of AEON Credit Service (Asia) Co., Ltd. ("AEON") and receive a quotation for MediSure Plus from AEON MSIG Insurance Service Hotline is entitled to below discount offer:

| | AEON Credit Cardmember | Non-AEON Credit Cardmember |
| --- | --- | --- |
| MediSure Plus | 15% premium discount on the first year policy | Not applicable |

The premium discount is only applicable to the first year premium of the MediSure Plus policy.
These terms and conditions are related to the promotional offers only and no reference has been made to any MSIG insurance policy ("Policy") or any coverage or content. Customers are advised to read and understand the Policy before applying for the relevant insurance.
AEON and MSIG reserve the right to vary or terminate the offers at any time and to amend the terms and conditions from time to time without prior notice.
All matters or disputes in relation to the promotional offers and the interpretation of terms and conditions herein shall be subject to the decision of AEON and MSIG, which shall be final and binding.
If there is any inconsistency or conflict between the English and the Chinese versions of these terms and conditions and any details of the promotional offers, the English version shall prevail.
Terms and Conditions of Asia Miles & Mannings Coupon
a. Only one Asia Miles membership number can be registered for each policy during the enrolment. A valid Asia Miles membership number must be provided at the time of enrolment. The submitted Asia Miles membership number must belong to the applicant and cannot be changed after registration.
b. Upon successful enrolment of MediSure Plus, customers will be eligible to choose between Asia Miles or Mannings Coupon as gift. Mannings Coupon(s) and Asia Miles will be rewarded in the corresponding amount as below depending on the insured Plan Type and the annual premium amount paid must be over HK$3,000.
| Plan Type | Mannings Coupon value | Asia Miles |
| --- | --- | --- |
| Standard Plan / Medical Top Up Plan | HK$300 | 1,500 |
| Excel Plan | HK$500 | 3,000 |
| Super Plan | HK$800 | 5,000 |
| Executive Plan | HK$1,200 | 8,000 |
c. Asia Miles will be credited to your designated Asia Miles account 6 to 8 weeks upon the month of successful application. Mannings Coupon(s) will be mailed to the Eligible Customers' address (as provided in the enrolment) within 90 days from the policy effective date of the MediSure Plus.
d. Customers must have not cancelled the relevant insurance enrolments and/or policies at the time when the Asia Miles credited to the designated Asia Miles account number / the Mannings coupon mailed to Eligible Customer's address.
e. MSIG is not the supplier of Asia Miles. The use and earning of Asia Miles are subject to terms and conditions imposed by the Asia Miles Limited ("AML"). For details, please refer to www.asiamiles.com. Any enquiry or complaint regarding the Asia Miles, the goods redeemed by/ service relating thereto should be directed to the AML. MSIG assumes no responsibility / liability in respect thereof.
f. The Asia Miles earned and Mannings coupon(s) from the Promotion are not transferrable, returnable and cannot be altered or redeemed for cash under any circumstances. Terms and conditions apply.
g. MSIG reserves the right to alter or terminate the promotional offers and/or amend the terms and conditions at any time without notice.
h. All matters or disputes in relation to the promotional offers and the interpretation of terms and conditions herein shall be subject to the decision of MSIG, which shall be final and binding.
Important Notes
i. A redemption letter for the free medical preventive service will be sent together with the policy to each Insured Person (if applicable) by mail in 4 weeks of policy inception.The redemption letter is non-transferable and cannot be exchanged for cash.
ii. The maximum limit of surgeon, anaesthetist and operation theatre charges for Excel Plan should be according to surgical schedule up to HK$330,000. For Standard Plan, the maximum limit of surgeon fee is up to HK$52,000, anesthetist fee and operation theatre are 35% of surgeon's fee payable.
iii. Terms and Conditions for Critical Illness Benefit and Lady Benefit:
Waiting period - 60 days
Survival period - 21 days
Age limit for insuring Critical Illness Benefit : 15 days - 59 years of age
Age limit for insuring Lady Benefit : 18 - 59 years of age
Age limit for renewal : 79 years of age
Critical illness cover :

° Under Standard Coverages (12 Critical Illnesses): Cancer (Spread of Malignant cell),Major Burns, Coronary Artery-Bypass Surgery, Coma, Stroke (Permanent neurological damage), Blindness (both eyes), Heart Attack, Loss of Hearing (both ears), Motor Neurone Diseases, End Stage Kidney Failure, End Stage Liver Failure, Major Organ Transplant(s).
° Under Comprehensive Coverages (28 Critical Illnesses), with the above listed critical illnesses plus: Parkinson's Disease, HIV Resulting from Blood Transfusion, Loss of Speech, Muscular Dystrophy, Multiple Sclerosis, Aorta Surgery, Benign Brain Tumour, Encephalitis, Paralysis/ Paraplegia, Heart Valve Surgery, Terminal Illness, Accidental Head Injury Resulting in Major Head Trauma, Loss of Independent Existence, Alzheimer's Disease, Loss of Limbs, Pulmonary Hypertension.

Cover the following Critical Female Illnesses: Female specific cancers in situ: Breast, Vagina/vulva, Fallopian tube, Uterus, Cervix (CIN III or above), Ovary. Female illnesses: Rheumatoid arthritis, Osteoporosis leading to hip fractures, Systemic Lupus erythematosus (SLE) with lupus nephritis.
If you suffer from one of the critical illnesses or critical female illnesses as defined in your selected plan, you will be entitled a cash benefit as stated in the Table of Benefits. Once the full amount of the Maximum Limit is paid, your Critical Illness Benefit will cease but you can still enjoy the protection of medical cover up to age 100.
Remark for Lady Benefit
Lady Benefit is a rider of Critical Illness Benefit and cannot be insured separately.
Lady Benefit paid will reduce the maximum limit of Critical Illness Benefit.
iv. Not applicable to Pre and Post-Hospitalisation Care and Post Operation and Cancer Treatment Recovery Benefit. HK$1,000 of deductible amount will applied to each claim.
v. Optional Maternity Benefit is eligible for Insured Person aged 18 to 49 upon enrolment.
vi. The above insurance plans are underwritten by MSIG Insurance (Hong Kong) Limited ("MSIG"). AEON Credit Service (Asia) Co., Ltd. ("AEON") is an authorised insurance agent of MSIG. MSIG reserves the right of final approval and amend the above insurance plans. In case of disputes, the decision of MSIG shall be final and binding.
App store is a service mark of Apple Inc. Google Play™ is a service mark of Google Inc.